Thanks for stopping by!
I'm a freelance artist and crafter of handmade dice. I'm female (she/her), based in the US, surrounded by animals, my sign is Cancer, and I'm in a long term relationship with my boyfriend (Matt), bestie (Dakota), and coffee.Welcome to my little corner of the internet! If you have any questions at all, please don't hesitate to shoot me a message! (Ways to reach me are all listed here!)If you'd like to watch me create things, make sure to join my Discord server! I definitely post there the most!(And join my mailing list to never miss a thing!)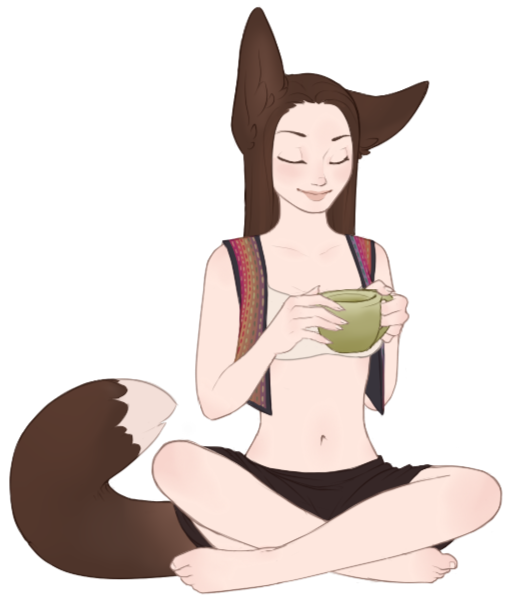 Status:
CLOSED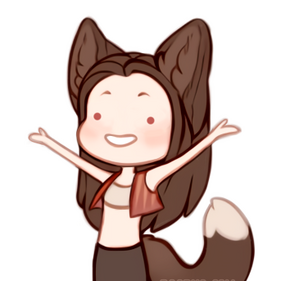 Join my [Discord server] to be among the
first to know when slots are available!

My rate is $20 (USD) per hour.
To ensure the finished product is of an acceptable quality,
I do not give quotes smaller than $20 (1 hour of work).
Want to show support without commissioning?
Tips are always appreciated!

HumanoidsCreaturesAnthrosHorror/GoreNSFW*Mech (With References!)Weapons/Items

Certain Fetishes*Hateful or Harmful ContentTrademarked CharactersUnderage NSFW
*For an in-depth list of what NSFW elements I will and will not draw, click [HERE]If you have something in mind that isn't listed there, just shoot me a message and ask!


What to Expect
Please read these terms in full. Failure to read them does not exempt you from them.
By contacting me, you acknowledge you have read and agreed to these terms.I (the artist) am available to arrange commissions any time the above status indicates my commissions are open. To inquire about a commission in that circumstance, please contact me through Discord or Email. You (the client) may reach out to me on any platform with an inquiry, but for convenience's sake, I will ask that we move the discussion to the aforementioned platforms if possible.Before contacting me, please review the information above regarding what I am and am not willing to draw. I will not make exceptions to those guidelines, so please do not inquire about a commission containing content I have explicitly stated I will not draw.Once you have explained what kind of piece it is you are wanting me to create, I will give you a price quote. Quotes are based on my estimate of how many hours it will take me to complete the piece. If my estimate turns out to be inaccurate, you will not be charged extra, and I will honor the original quote regardless of the time actually spent on the piece. Please see above for my current hourly rates.I require 100% of the payment to be made in full before I start working. I use PayPal invoices, and will require a PayPal address from you to have somewhere to send the invoice. Unless otherwise stated, the invoice will include a $5.30 consultation fee, and a 2.9% transactional fee (all prices listed here are in USD). The client's position in my queue is not guaranteed until after the full payment is received; I typically work in the order of first payed, first served. I reserve the right to deviate from this and work out of order if I deem it necessary, but I will generally uphold this structure.I will be in frequent communication with the client to inform them of the estimated wait period, as well as any setbacks that occur. If a specific deadline is provided, it will be noted on the invoice. Otherwise, the commission will be addressed at my earliest convenience. Deadlines that are requested after the invoice has been sent and paid are not guaranteed.For larger pieces that require more check-ins, I will send the client periodic screenshots of the in-progress art to get their approval and make any adjustments they request. If the client would like a small detail changed in the finished art they receive, I can usually do this for free, but please keep in mind that significant changes may require additional payments depending on how much longer it will take me to work on the new changes. Edits that are required due to a misunderstanding on my end will always be handled free of charge. Likewise, edits requested based on details that were not disclosed in the original consultation and are being added well into production, or even after the piece is completed, will almost always be subject to additional charge.You may receive a second email at some point from PayPal regarding the "shipment" of your order. Please disregard this email. I have to tell PayPal that your order does not require physical shipping and has been successfully processed as digital goods, or else I can potentially get in trouble for "never shipping the order". It's a technicality that will not affect you, and I apologize for any confusion!

Usage Rules
Commissioning me does not mean you own my art. You are buying the rights to use it within the limitations I set. I will always be the owner of my own creations, and I ask that my customers respect that.• Please respect the art/artist. If someone asks who drew it, please answer honestly. I provide finished commissions with very unobtrusive watermarks, so please leave them intact and do not move/edit/crop them out. It's simply a common courtesy to not deny an artist credit for something they worked hard on.• Never re-upload my art to any gallery, blog, social media platform, etc. You are welcome to reblog/share my original post. "Even if I credit you?" Even then, the answer is no.• Please do not edit my drawings without my written permission. If you'd like something changed or added, please ask me to do so, and do not change anything yourself. This includes coloring my lineart and other similar edits; I ask that you do not change my work in any way. The only exception to this rule is that I do allow the customer (and only the customer) to use my cropped art as-is for an online avatar or similar use, provided they agree to follow the rest of my usage rules.
Refunds
If you would like a refund and I have not in any way begun work on your commission, I will happily return your payment, with the exception of the consultation fee, which is non-refundable. You are allowed a full refund once. If you continue to commission me, only to immediately ask for a refund, you will be entitled to exactly half of your payment back. If you continue to do this even after this penalty, you may be subject to being blacklisted, and I will no longer agree to work for you in any way.I do not, under any circumstances, provide refunds once I have begun work on your commission. If I have started on your project and you would like to cancel it, you may do so--but no amount of your payment will be returned. However, you will receive whatever art I have completed at that point.

Deadlines
If you have a specific deadline you need a commission done by and it gives me a reasonable amount of time to complete your project, I will do everything in my power to get your art to you before then. Life is unpredictable, but I will prioritize your commission as much as possible to get it to you in time. If you have a deadline, I need to be aware of it before payment. I will make note of the requested deadline on your invoice.As stated above, I do not provide refunds for any reason once I have started work on your project--and that includes refunds for missed deadlines or "taking too long". I will do everything I can to avoid such a mishap, and I will contact you as much as possible to notify you of any delays. That said, you will still be receiving finished art, which is what you paid for. Since there is no added fee for a deadline, there would be nothing to reasonably refund.

Blacklisting
If I have reason to believe my customer is attempting to scam me out of art by disputing the transaction or issuing a charge-back, the customer forfeits all rights to the art and there will be no refund. Please note that I will be able to provide proof in the form of screenshots with time stamps to show any and all relevant communication between myself and the customer, as well as any files that were successfully delivered.I have a one-strike policy for scams; you will immediately be blacklisted, and I will not do business with you again. Please note that the blacklist applies to the person, not the username. Contacting me through a different alias does not circumvent being blacklisted. I also reserve the right to share my reasoning for blacklisting you for the purpose of protecting other artists from potential future scams. Please also note that being blacklisted excludes you from all future events, promotions, auctions, sales, etc and includes my drawn art, my dice, and anything else I may produce.

If you'd like to get in contact with me, you can reach me through any platform linked on this site! That said, you'll probably have the easiest time reaching me through one of the four sites linked directly above, with Discord and email being the best options for the fastest response.If you'd like to shoot me an email, fill out this form below! It will send your message directly to my personal email, from which I'll be able to email you back! Thanks!
If you're just looking for places to follow me online, I've listed my accounts across the internet below!


What program do you use?
Primarily PaintToolSAI v2 + Procreate on my iPad. This also means that the brushes I mostly use are the vanilla SAI brushes. I occasionally use ClipStudioPaint for special effects!What tablet do you use?
Wacom Bamboo Capture with my desktop computer; iPad (7th Gen.) + Apple Pencil otherwise.How long have you been drawing?
My whole life, really. From when I was old enough to hold a pencil, I've been doodling constantly, and I never really stopped.Do you have any training?
Nope. I'm more or less self-taught. I've never taken any actual art courses, and most of my techniques are consequentially pretty simplistic. I'm not able to attend college due to disability, so I make do with the tools I've got.Where can I learn more about the dice you make?
All of my dice (and related) content can be found at Shop.Daarka.com!Are you open for commissions?
You can check the present status on the Commissions page!Are you open for art trades?
Not usually. I will consider art trades with friends / mutual followers, however.Are you open for requests?
No, unless otherwise stated. If you want me to draw something for you, please see my Commissions page!Can I post your art somewhere online?
No. I am grateful for reblogs and shares, but please do not re-upload my work anywhere yourself. That includes art I may have created for you on commission. "Even if I credit you?" Even then, the answer is still no.Can I trace your art for practice, or color your line art?
I ask that you do not. I can't stop you, but I do not support doing this unless an artist has explicitly granted you permission--which I have not. If you're inspired by my art, I am genuinely flattered, but people tracing, coloring, "finishing", or otherwise adding to my creations makes me uncomfortable, and I do not give my consent for that.I want to know more about the characters you draw!
Most, if not all of them, will be listed here! If you have specific questions, I would love to answer them! Feel free to send those questions either as asks on Tumblr, or questions on Curious Cat!Do you happen to be a part of Art Fight?
Yes! I've even had my character, Daarka, on the banner for 3 different years! My profile can be found here, and I'd love to see you at the next fight!

This is always the first (and sometimes only) thing people ask.Handmade dice, with very few exceptions, are at least as balanced as factory dice—usually moreso! Handmade dice contain fewer bubbles and voids than most mass-produced dice.The only major reason for handmade dice to be unbalanced would be large and heavy inclusions (something even factory dice sometimes have!), and I will always note anything of this nature clearly in each shop listing.Angles and velocity (as well as the surface tension of your table/dice tray) have more to do with the outcome of your roll than a tiny bubble or slightly curved corner. ♡



More to come to this page soon!
In the meantime, check out my shop!To ensure you don't miss anything, sign up for my mailing list!I only send out emails once in a blue moon, and only for important stuff you may want to know about! ♡
| Standard Set | Starts At: |
| --- | --- |
| 7pc - 1 of each basic die type | $97 USD |
| +1d20 ("Advantage" set) | +$21 USD |

| Mini Set | Starts At: |
| --- | --- |
| 7pc - 1 of each basic die type | $67 USD |
| + mini 1d20 ("Advantage" set) | +$15 USD |


| Set Add-Ons | Starts At: |
| --- | --- |
| +1 d2 Coin | +$7 USD |
| +1d20 Chonk | +$35 USD |
| Singles | Starts At: |
| --- | --- |
| 1d20 (Regular 20mm) | $25 USD |
| 1d20 Chonk (30mm) | $38 USD |
| 1d20 Mini (13.5mm) | $16 USD |
| 1d12 / 1d% / 1d10 | $12 USD |
| 1d8 / 1d6 | $10 USD |
| 1d4 / 1d2 Coin | $8 USD |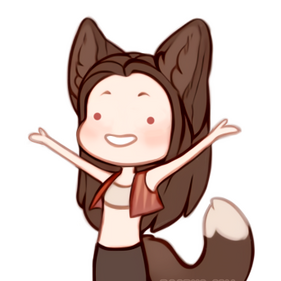 Black Coffee - $1
In this tier, you'll get:♡ A special role on my Discord server, with access to subscriber-only channels♡ Access to exclusive polls regarding the things I'm producing♡ A great big thank you!


Coffee & Sugar - $5
In this tier, you'll get:♡ Early access to my shop when new merchandise is posted (at least 24 hours before everyone else!)♡ A special role on my Discord server, with access to subscriber-only channels♡ Access to exclusive polls regarding the things I'm producing♡ A great big thank you!


Warm Caffe Latte - $10
In this tier, you'll get:♡ A coupon every month for 10% off any purchase in my shop (excludes Dakota Rose products)♡ First dibs on products going up for sale (at least 24 hours before the early access sale is live!)♡ Early access to my shop when new merchandise is posted (at least 24 hours before everyone else!)♡ A special role on my Discord server, with access to subscriber-only channels♡ Access to exclusive polls regarding the things I'm producing♡ A great big thank you!


Cocoa Frappuccino - $20
In this tier, you'll get:♡ Access to monthly D20 giveaways (see below for details!)♡ A coupon every month for 15% off any purchase in my shop (excludes Dakota Rose products)♡ First dibs on products going up for sale (at least 24 hours before the early access sale is live!)♡ Early access to my shop when new merchandise is posted (at least 24 hours before everyone else!)♡ A special role on my Discord server, with access to subscriber-only channels♡ Access to exclusive polls regarding the things I'm producing♡ A great big thank you!
♡ About Monthly Giveaways ♡
Each month your subscription renews for the Cocoa Frappuccino ($25 USD) tier, you will be eligible to redeem 1 D20! The die will be randomly selected, but will come fully finished and painted, with no significant blemishes or balance concerns. (Note: there may be some months where I offer other die types, such as 2D6, in place of the 1D20, but you will always be able to still request the 1D20 instead.)To receive these rewards properly, you must:
♡ Have your subscription payment go through fully
♡ Provide your shipping address when you subscribe on Ko-Fi (so I can later verify it)
♡ Purchase a special listing on my shop to allow me to process your shipping label (see below)I will aim to have subscriber rewards shipped out in bulk within the first week of each month. Shipping times vary, but packages are usually delivered within 2-5 business days within the US. Please refer to my shipping policies on my shop site.I will send reminders in the subscriber channel of my Discord server, but if you fail to provide your address or purchase shipping, I will not be able to deliver your rewards!Regarding Shipping:
The Cocoa Frappuccino tier is intended to be a $25 tier. However, I have it set to $20 to compensate for the purchase of a shipping label (which still brings it to under $25 if you're within the US). This way, I'm still able to create shipping labels normally without charging more than the intended $25 cost--and subscribers who want to support at this tier but don't want to receive dice can enjoy the other perks at a slight discount (since they won't be paying for shipping)!That said, subscribers who live outside of the US will altogether be paying a little over $25, as those shipping labels are understandably more pricy. But the reduced tier price still means that this will be cheaper than buying a D20 normally from my shop! ♡If you wish, you can contact me to request that I hold off on shipping a month's rewards so it can be shipped together with later months. Your packages will be bundled together instead of being shipped individually, and you will only have to purchase one shipping label. If you cancel your subscription, any rewards I've been bundling for you will be shipped then, as long as you have purchased the shipping label.